Welcome to Ashland Commons Apartments
ABOUT
Columbia, South Carolina is a beautiful city to call home. Columbia offers many recreational activities such as, baseball, golf, and tennis. If you are looking for a place to reside, Ashland Commons is the place for you!
Address
2400 Ashland Road
Columbia, South Carolina
29210
Office Hours
Monday - Friday: 08:30 AM - 05:00 PM
Saturday - Sunday: Closed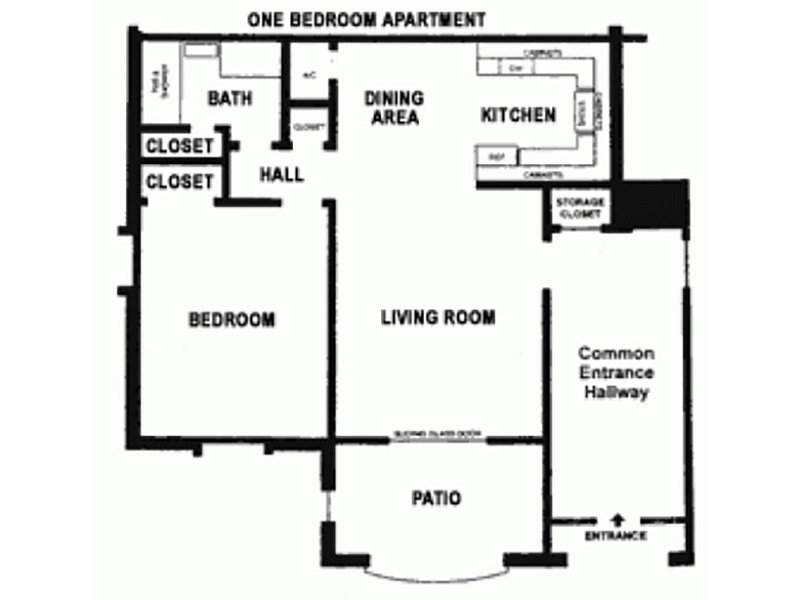 The Magnolia
SQ FEET: 652
BEDROOMS: 1
BATHROOMS: 1
DEPOSIT: 0
PRICE: $1039
AVAILABLE: 1
WEB SPECIAL: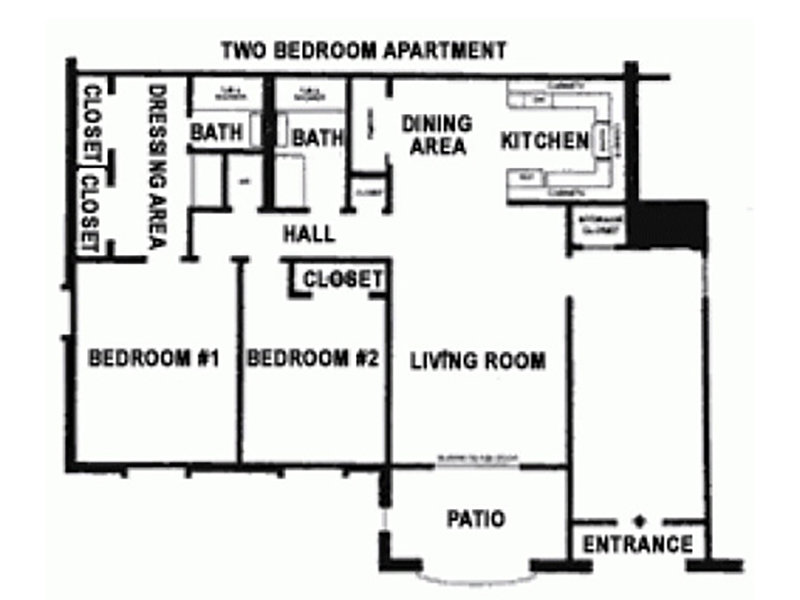 The Mahogany
SQ FEET: 966
BEDROOMS: 2
BATHROOMS: 2
DEPOSIT: 0
PRICE: $1219
AVAILABLE: 2
WEB SPECIAL: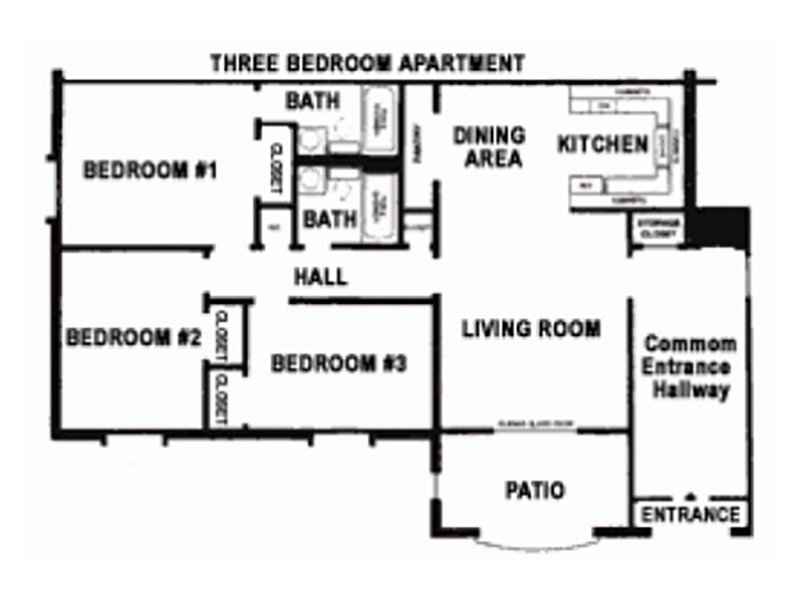 The Majesty
SQ FEET: 1003
BEDROOMS: 3
BATHROOMS: 2
DEPOSIT: 0
PRICE: Contact Us for More Details
WEB SPECIAL:
Apartment
Ceiling Fan
Dishwasher & Garbage Disposal
Washer & Dryer In Select Units
Private Balcony/Patios
Air Conditioning
Property
Swimming Pool
Laundry Facility
Playground
Conveniently located only minutes from the 1-20/1-26 interchange
Friendly & Responsive On-Site Staff
Outstanding Customer Service
Pet Friendly (Ask For Details)
Shaunda Johnson
Stars: 5
I'm loving it I just moved in it its nice and quite
Oct 16, 2023
Ann DeAngelis
Stars: 5
Great place to live wonder staff welcome to new management great Job 2023! Thank you for every. From 2017- 2023
Jul 06, 2023
Akira LashStudio
Stars: 5
Jul 02, 2023
Bhavesh Shah
Stars: 5
Great place
Dec 14, 2022
Latoya Clyburn
Stars: 5
My experience renting from Ashland Commons has been awesome...all I can say is Tye was very nice, patient and informative....great job!
Nov 17, 2022
Alex
Stars: 5
This is a really quiet and beautiful place to live. Miss Tye Corley was very enthusiastic to help me. Thank you so much ! Update: I have been here for about 2 week. This apartment is much better than I have though. So private and everybody here are so nice . Especially, Miss Tye Corley. She alway reply my e-mail immediately and guild me everything to move-in smoothest. Thank you so much agian !
Nov 04, 2022
Hannah N Gafford
Stars: 5
Property manager is very nice and accommodating! Whenever we have a maintenance issue it is solved asap and the PM is very communicative with status of maintenance. We recently got a new faucet installed after ours had low water pressure and it works like a dream and its a very nice model. The pool and tennis court are very well maintained as well
Aug 05, 2022
Genelle Proctor
Stars: 5
Tye is a beautiful person. She helped us get into our new and final home. Easy process
Jul 13, 2022
Meagan D
Stars: 5
Ty is beyond amazing and has been a joy to have as a property manager, but now you have added Rick and he has already made a difference. These two are a dynamic duo. They make my stay at Ashland feel like safe and like home.
Jul 08, 2022
Niranjan Patel
Stars: 5
Happy place. Clean grounds near everything. Lady in office always remember what coffee I like. She give to me each time I pay rent little things
May 02, 2022
Jeff Dove
Stars: 5
I lived here about 10 years ago and it was a great place to live nice and quiet and it still seems like it still nice and quiet. The manager Tye really help me with my questions and was helpful with everything. I can't wait to live here again.
Mar 27, 2022
Gloria Shaw
Stars: 5
Tye is without a doubt the nicest person I have ever tried to deal with. You have a golden gem in her and you should be very careful not to lose her. I could not have been treated any better than she treated me. She deserves a big fat raise. She is synonymous with Ashland Gardens.
Oct 28, 2021
Rajni Parekh
Stars: 5
Property look very good and clean application process was smooth and help me very well I am so impressed with service
Sep 29, 2021
Ricardo Comfort
Stars: 5
I've been a resident here at Ashland Commons for nearly a year. There have been some unforeseen events but the manager has been quick to respond to the issues and repairs and is also compassionate about personal affairs. I would recommend.
Sep 24, 2021
Carol Johnson
Stars: 5
Couldn't be more excited with our move in this August. Ms. Tye Corley, Property Manager, has been highly professional in every aspect of our relocating from PA. She has made the relocation an easy transition for my husband and I. We commend her professional interactions with us long distance and caring that we make this our new home. DHL you have a GEM in Ms. Corley!! Carol and Ulus Johnson
Aug 09, 2021
Harolynn Glymph
Stars: 5
Tyesha Corley. Don't forget that name! The nicest most efficient property manager I've ever dealt with. The entire process was a breeze. It's so peaceful and the property is emaculate.
Aug 04, 2021
Shawn Taylor
Stars: 4
I came by looking to rent a apartment they are fully booked but the environment looks good and the 2 ppl in the office was super friendly. I hope they have a opening soon because this the best property on bush river.
Jun 03, 2021
Shirrod Washington
Stars: 5
They have great customer service. Ms. Danielle is amazing. She is always willing to help!!!
Dec 30, 2020
LP Turner
Stars: 5
This is a wonderful place to live. It is in a relatively safe area and the price tag is not bad for living conveniently right between Downtown and Harbison. The apartments themselves are nice as well. The exterior is tasteful, the grounds are kept up and have many trees and flowers planted. The apartments have a decent amount of space and the bathrooms are large, especially the master baths. The property manager, Danielle, is always willing and ready to help. She is super friendly and immediately works to resolve any issue that may arise. I loved living here.
Dec 11, 2020
Crystal Watlington
Stars: 5
Ashland Commons is one of the most beautiful places to call home. The staff are more than amazing and extremely talented. Ms. Danielle, words cant not describe the dedication that she had for the residents and the company. She multi-task with such ease too!!! While I was in the office she managed three phone lines, multiple resident and applicants needs, plus the company request all with such professionalism and respect. She always greets you with a smile and goes out of her way to get the job for you. I was highly impressed. The maintenance did an outstanding job on my apartment. He was extremely prompt and ready to go, such energy is hard to find. All I can say is as soon as I walked in I was in love, and right at home with my new place. I could not ask for a better atmosphere and staff!!! Thank you so much for everything Guys!!!!!
Dec 10, 2020
M C Comfort
Stars: 5
It is my pleasure to share how blessed we feel to have found Ashland Commons Apartments! Danielle Newton, the property manager is a jewel. She truly is a master of every step of the rental process. From our initial warm welcome to a joyful move in day Danielle and her team have exceeded all expectations. By understanding the value of excellent customer service DLH Properties have set themselves apart from the competition.
Nov 11, 2020
Rachel Cobin
Stars: 5
My husband and I had a good experience here at Ashland Commons. We felt safe, comfortable, and it was a great first place to live. Danielle was super helpful with anything we needed. Reynolds, the property maintenance guy was also really helpful. They were always around to answer any question! Thank you so much to both of them!
Aug 06, 2020
William Jones
Stars: 5
Jun 30, 2020
The Joneses
Stars: 5
Danielle was and is very excellent at what she does she is very alert and attentive. My application was done in a very timely manner dispite all calls and duties she had at hand.
Jun 29, 2020
Rev.Wj. Gee
Stars: 5
Jun 18, 2020
terrance sowers
Stars: 5
1st off This is a Beautiful Community in a Great location! Everytime I come by the community it's very well kept and peacefully quiet. Both Danielle and Monica were extremely helpful And made me feel both welcomed and appreciated. All my questions and needs were answered to my satisfaction.. No complaints!
Apr 30, 2020
Anita Peterson
Stars: 5
Mrs. Monica and Mrs. Danielle are unbelievably women they made us feel so comfortable and knowledgeable of the property. I will recommend this property to everyone letting everyone know what royalty feels like when your stepping into a new location.
Apr 30, 2020
natifha cooper
Stars: 5
Yvonne has been phenomenal from the beginning. She didn't change once I signed my lease, and her and the maintenance team are on top of everything! I've never felt so welcomed in a move before AND after. Beautiful apartment. Wonderful community. Perfect location for almost everything.
Dec 06, 2018
L. Ahmed Mahfoudhi
Stars: 5
Great place...great meories. I really miss it!!!
Jul 01, 2018
Brittney Terry
Stars: 5
Yvonne is a great property manager. I stayed here for two years and she was always courteous and helpful. She goes above and beyond to help. She even has been very helpful since I moved out last August with helping me with rental verification paperwork in my home buying process. She is on top of things and always gets things done in a timely manner, whether it is maintenance requests or paperwork. Love her to pieces!!!
Mar 09, 2018
Sandra Williams
Stars: 5
I absolutely love living at Ashland Commons!!! The property manager is awesome and will bend over backwards to help in any way that she can and her staff is great. I have lived here for several years now and am happy to call Ashland Commons Apartments my home.
Feb 14, 2018
Sandra Kuretsch
Stars: 5
I have moved from Ashland Commons.
Feb 14, 2018
Kristen Gantt
Stars: 5
The best apartment complex in Columbia hands down. The apartments are immaculate, the staff is outstanding. I can't say enough good things about Yvonne, the property manager and the maintenance staff is beyond prompt. Do yourself a favor and rent an apartment here if they have an opening.
Feb 13, 2018
Christen Perry
Stars: 4
Apr 27, 2017
Nagender Kumar
Stars: 5
I have been living here since 2015. Service is outstanding.
Jan 02, 2017
Jay Gami
Stars: 5
So good to live here.
Dec 17, 2015